The application of modular design to bespoke products
FOR IMMEDIATE RELEASE – 2 January 2008
---
The application of modular design to bespoke products
Traditional pump manufacturers have always approached the bespoke design of vertical sump pumps from the ground up due to the number of variants and components involved. With ever increasing pressures from contractors to shorten lead times, Amarinth, a leading company specialising in the design, application and manufacture of pumps and associated equipment used in the petrochemical industry, decided to take a leaf from other engineering disciplines and develop the world's first modular vertical sump pump that could be configured to handle over 100,000 variants. Oliver Brigginshaw, Managing Director of Amarinth explains how this was achieved.
The traditional VS4 API 610 vertical sump pumps were always considered bespoke designs to fit the depth and working parameters of the application. Such designs were expensive and the pumps had a long lead time due to the engineering design time that went with each unique order.
Within the oil and gas industry in particular, as operators try to maximise the return from dwindling oil reserves and meet ever tightening regulations, there has been a marked increase for bespoke products to fit more flexible production practices, but delivered on reduced lead times.
All the obvious efficiencies in the current bespoke design and manufacturing processes had been taken advantage of and so to meet the demands of the operators a fresh look at the overall development process for the vertical sump pump was required.
A modular approach
The engineering time was a significant part of the overall time taken throughout the contract execution. Saving time here would be the biggest win in reducing the product lead time. The problem was how to standardise a bespoke product that had over 100,000 combinations.
We decided to adopt a modular approach. Although there were some 100,000 product variants of the vertical sump pump to consider, the designers were able to break the product down into just nine distinct modules.
Using computer-aided design tools, such as SolidWorks, engineers were able to model a range of standardised components as modules or sub-assemblies. Each module was checked against its mating parts for clashes using computer-aided design tools so that any variant assembled from the modules would fit together perfectly.
This modular approach now enables our designers to operate at an assembly level when delivering new designs allowing them to complete the design of a new pump using just nine modules rather than at a component level, which was the traditional way of designing such bespoke products.
Capturing intelligence in the model
Furthermore, each component in the design has been turned into an "intelligent" part. Key data such as the component description and its sequence number (a number that helps to identify the part on a sectional arrangement drawing) is stored within the model. As the modules are brought together to form a complete unit, all of this additional data is automatically pulled in as well.
This has inevitably led to improvements in the consistency and accuracy when producing a sectional arrangement drawing, but the real saving has been in time. Previously, a sectional arrangement drawing for a bespoke product with many variants could take 3-5 days to produce. The new approach takes just 3 hours – in other words a saving in time of over 80%.
The modular approach has also led to a more streamlined bill-of-material and supply chain. As soon as the design is confirmed the majority of the bill-of-material will be available so that ordering of components can commence as soon as the contract has been confirmed.
Even "non-standard" designs can be easily and quickly completed as some 80% of the modules for a new design will come from the "standard" library leaving the designers free to concentrate on the area that needs further consideration to meet the customer's specification.
A challenge of headroom
Following the completion of the new pump modules, BP approached Amarinth with a problem. It had an installation where 10 metre long pumps were needed but there was only 3-4 metres of headroom inside a building in which to raise them into for annual maintenance.
Using its new modular approach, Amarinth was able to deliver 80% of the pump from its "standard library" whilst concentrating efforts on a design that allowed the shaft and columns to be split every two metres so that the pumps could be removed in sections.
Rather than designing the product from scratch, which would have traditionally been the case, the engineers had to design just 20% of the components and so were able to quickly and easily achieve the customer's requirements.
Engineering excellence is alive and well
The challenges posed by operators such as BP has shown the engineering excellence that can be achieved even with a traditional product such as a vertical sump pump. Although there was a lot of up-front effort in designing the modules, the savings on new contracts in terms of time to market are dramatic. We have been able to deliver a vertical sump pump in as little as 14 weeks that traditionally would have taken 26 weeks. The next step in taking further bites out of the lead time will be to see how our suppliers lead time can be improved…
---
Available for download in PDF format, simply click the button below to download.
Download File
View Notes To Editors
NOTES TO EDITORS: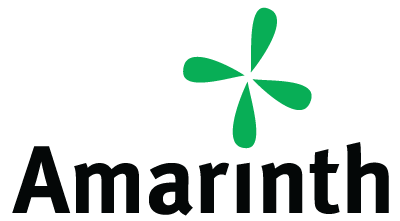 Amarinth is a carbon net zero organisation delivering world-leading expertise in the design, application and manufacture of centrifugal pumps and associated equipment for critical applications in many of the most arduous and hostile environments around the globe.
Founded in 2002, Amarinth has harnessed the skills, creativity and passion of people who have worked in the pump industry for decades, delivering bespoke API and ISO pumps primarily to the offshore and onshore oil & gas industries; nuclear and renewable energy generation; defence; desalination; process and industrial markets.
The company's innovative approach, business agility and use of sophisticated computer applications enables it to deliver robust, reliable and sustainable pumping solutions on the shortest lead times in the industry.
• Process pumps – API 610, API 685, ISO 5199 horizontal, vertical and in-line bespoke process pumps, including ones that are hydraulically and dimensionally interchangeable with the former Girdlestone and other obsolete pumps.
• Skid packages and modules – Supplied with a variety of drives for applications including de-sanding, mixing, filtration and chemical injection and tailored for the oil & gas, water treatment and power generation industries.
• Condensate recovery – Cutting-edge design providing low NPSH up to 98°C with variable speed drives to reduce cycle time and lower operating costs, available in stainless steel, galvanised or copper tanks for light or heavy industrial uses.
• Seal support – Integrated pressurised and vented seal support systems designed and delivered to API 682 and ISO 5199 standards and specific site specifications and requirements, working closely with AES, Eagle Burgmann, John Crane and Protect System.
• Spare parts – Critical spares for all Amarinth pumps and related components can be dispatched the same day, reducing potential downtime, and in addition components for the former Girdlestone and other obsolete pumps can be re-engineered often improving the performance of existing assets.
• Services – A full range of pump related services, delivered from UK head office or on-site globally, onshore or off-shore, including full commissioning and start-up support; also strip, report and refurbishment of any pump regardless of manufacturer.
Amarinth operates globally from its base in Rendlesham Suffolk, United Kingdom and offices in the Middle East and Malaysia with a global customer base, including BP, Shell, ADNOC, NOV, ExxonMobil, Schlumberger, COSCO, EDF, GlaxoSmithKline, Saudi Aramco, Pfizer, Diageo, Kuwait Oil Company, AMEC, Fluor, LUKOIL, Halliburton, and Babcock.
For further information or photos contact
Comment:
Alex Brigginshaw
Commercial Director
Amarinth Limited
Bentwaters Park, Rendlesham
Woodbridge IP12 2TW
United Kingdom
Tel: +44 (0)1394 462131
Mobile: +44 (0)7703 681821
Alex.Brigginshaw@Amarinth.com
Media Relations:
Phil Harland
B6 Solutions Limited
29 Swan Drive
The Wharf, Aldermaston
Reading RG7 4UZ
United Kingdom
Tel: +44 (0)118 971 3271
Mobile: +44 (0)7880 748380
Phil.Harland@B6solutions.com
See all of our press releases and find out more about us.
---