Pump industries first full E-COMMERCE facility launched by Amarinth
FOR IMMEDIATE RELEASE –28th June 2004
---
Pump industry's first full e-commerce facility launched by Amarinth
Amarinth a world-leading manufacturer of pumps and associated equipment, today announced the launch of their new e-commerce capability. This unique service within the pump industry allows customers to place orders and track every stage of manufacture through to delivery, any time, anywhere in the world.
With many companies operating their plant and equipment around the clock whilst striving to reduce spare part inventories and downtime, the ability to order critical products or spares at a time to suit their own needs, and be able to track progress of their order, has become a vital component in their leaner operations.
Since being founded two years ago, Amarinth have shaken up the pump industry by applying their world-leading expertise to the design, application and manufacture of pumps, components and systems. Many of their products are directly interchangeable with the Girdlestone range of pumps and therefore eliminate the need for expensive pipe modifications when replacements are required.
Not content with designing a leading range of pumps, Amarinth set out to change the industry by providing a sales and support service second to none. The deployment of an MRP system tailored to their industry requirements has already helped Amarinth achieve a 92% on-time delivery, measured by the day – a far cry from the industries traditional tardy deliveries that were generally measured to the nearest week or even month.
Amarinth has now extended this service by providing the industry's first fully integrated e-commerce capability named the "web enabler". Customers can log onto the Amarinth website where details of all their products and components are stored. Pumps or spares can be ordered at any time of day or night with immediate feedback as to whether the item is in stock, or if it's made to order, the lead-time, and the price. For bespoke products or systems, a sophisticated product configurator allows the customer to create and order their desired system, whilst maintaining any product dependencies.
As soon as an order has been placed, the customer can track its progress on-line. The e-commerce facility not only shows the expected delivery date, but for items manufactured to order, the customer can see where their particular order is in one of ten stages; from design into bill of materials through to component order and build. Target dates for completion and shipment are continually updated against those originally quoted and any problems that are identified early in the life of the contract are flagged up so that the customer is immediately aware of any potential change to the completion date. The facility maintains contact with the customer through e-mail and makes requests for information or feedback as required, showing any outstanding requests on the website. Customers can request performance reports on-line, showing order dates, requested delivery dates and actual delivery dates, which is particularly useful for companies needing to comply with ISO9000:2000 supplier evaluations.
Steve Buckley, Amarinth Sales and Marketing Director adds: "We are passionate about exceeding our customers' expectations. Our new service, which we provide free of charge, is a further step in our commitment to offering innovative, world leading sales and support that changes the way companies think about how they manage their pumping requirements."
---
Available for download in PDF format, simply click the button below to download.
Download File
---
View Notes To Editors
NOTES TO EDITORS: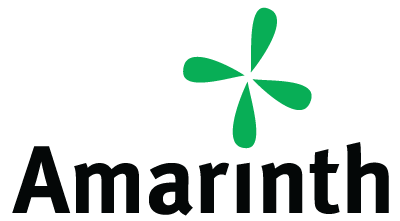 Founded in 2002, Amarinth has harnessed the skills, creativity and passion of people who have worked in the pump industry for many years. Amarinth delivers worldleading expertise in the design, application and manufacture of centrifugal pumps and associated equipment to ISO, ANSI & API standards, primarily for the Oil & Gas, petrochemical, chemical, industrial and power markets. The company's portfolio includes:
• Pumps: Horizontal and vertical API 610 pumps, chemical and industrial pumps, many of which are interchangeable with the Girdlestone pump ranges, eliminating the need for expensive modifications when replacements are required.
• Pressure Vessels: Protect System Plan 52 and 53A and 53B sealant systems with inbuilt condition monitoring for pumps and mixers that are suitable for Safe area up to Zone 1.
• Spares & Service: High quality, fast lead-time re-engineered spare parts to improve performance and extend pump life, including many which are directly interchangeable with the Girdlestone pump ranges.
• Packages & Modules: Condensate Recovery Units manufactured for Spirax Sarco incorporating the innovative Ci-Nergy intelligent variable speed control system, plus bespoke packages & skids built to order.
• Business Systems: state-of-the-art e-commerce technologies that deliver 24/7 support enabling customers to select pumps and place orders on-line and then track every stage of manufacture through to delivery, any time, anywhere in the world.
The company operates globally from its base in Rendlesham Suffolk, United Kingdom and has a customer base of world-leading companies, including BP, Shell, ExxonMobil, GlaxoSmithKline, Pfizer, Spirax Sarco, Diageo, AMEC, Fluor and Halliburton. For further information, electronic copy or photos contact:
Comment:
Alex Brigginshaw
Business Development Director Amarinth Limited
Bentwaters Park
Rendlesham
Woodbridge IP12 2TW
United Kingdom
Tel: +44 (0)1394 462131
Mobile: +44 (0)7703 681821
Alex.Brigginshaw@Amarinth.com
Media Relations:
Phil Harland
B6 Solutions Limited
29 Swan Drive
The Wharf, Aldermaston
Reading RG7 4UZ
United Kingdom
Tel: +44 (0)118 971 3790
Mobile: +44 (0)7880 748380
Phil.Harland@B6solutions.com
See all of our press releases and find out more about us.