ATEX – In The Zone – A Basic Guide To ATEX
---
If you manage equipment that is operating in a potentially explosive atmosphere, you have probably heard of ATEX. This is the highly regulated legalisation that must be adhered to for any plant or equipment operating in such an environment. But do you understand what this legislation is all about, how it is implemented or what to look for when purchasing equipment? If not, the penalties for non-compliance can be severe.
Oliver Brigginshaw, Managing Director of Amarinth, a company specialising in the design, application and manufacture of ATEX specification pumps operating in the chemical, gas and oil industries, offers this basic guide to ATEX so that you can ask the right questions, and understand the answers.
ATEX legalisation has been in force since the 1st July 2003 and covers potentially explosive gas and dust atmospheres and products with electrical and non-electrical hazards. Potentially explosive atmosphere legislation is split into two distinct parts. The first is for products and is referred to as "ATEX 95 (European Directive 94/9/EC) Equipment and Protective Systems Intended for use in Potentially Explosive Atmospheres". In the UK, this is implemented as "The Equipment and Protective Systems Intended for Use in Potentially Explosive Atmospheres Regulations 1996". The second part is for the protection of workers and is referred to as "ATEX 137 (European Directive 99/92/EC) Protection of Workers at Risk from Potentially Explosive Atmospheres Directive". In the UK, this is implemented as 'Dangerous Substances and Explosive Atmosphere Regulations (DSEAR)'.
Manufacturers of equipment are responsible for ensuring that their products are safe, but you, as an end-user, are responsible for ensuring that the correct equipment is purchased for your particular hazardous area and is installed, maintained and operated correctly.
ATEX 137 – User responsibilities
Even if you do not intend to buy new equipment or modify your existing plant, you still have responsibilities. Where a potentially explosive atmosphere cannot be prevented, ATEX 137 (through DSEAR in the UK) requires the user to conduct a risk assessment on the sources of ignition and types of explosive materials - both gas and dust – and to produce an Explosion Protection Document. Further information on this can be found on the Health & Safety web site at www.hse.gov.uk. The timing of the ATEX requirements on the users can be confusing depending on the status of your plant, but can be broadly categorised as:
Already in use before July 2003 - requirements must be met by July 2006
Already in use before July 2003 but modified before July 2006 - requirements must be met from time of modification
Coming into use for the first time after 30th June 2003 - requirements must be met from the time it comes into use
ATEX 137 requires the user to eliminate or reduce to a minimum the identified risks. There is also a requirement to provide accident and emergency procedures and equipment, and to provide information and training to employees.
Zones
Potentially explosive areas are classified into 'zones' and these must be clearly marked. The zoning is based on whether the hazard is due to a gas or dust and the likelihood of occurrence of the hazardous atmosphere, see figure 1.
Explosive gases are grouped according to key characteristics and are designated by:
Equipment that is ATEX certified must carry both of these codes on the equipment to identify the type of explosive atmosphere in which it can be safely installed, see Figure 2. And don't forget, if you repair, modify or change your process or plant in some way you will need to re-evaluate.
What are the responsibilities of the manufacturer?
From July 1st 2003, the manufacturer has responsibilities under ATEX 95 to produce a safe product for the intended potentially explosive atmosphere and to ensure that their product meets the essential health and safety requirements (EHSRs). Manufacturers tend to use what are known as 'transposed harmonised standards' as their design guidelines. These are agreed European standards that show conformity to the safety requirements of the directive. For example, non-electrical equipment would probably use one of the EN13463 range, such as:
EN13463-1 - Basic methods and requirements
EN13463-5 - Constructional safety
EN13463-8 - Liquid immersion
The product must undergo an appropriate conformity assessment procedure by the manufacturer, many of which involve third party attestation by a Notified Body. The manufacturer then affixes a CE marking. Conformity with ATEX 95 means the equipment can be sold anywhere in the European Economic Area. CE marking to ATEX 95 consists of a complicated list of symbols, numbers and letters. For example, for a pump, figure 2 shows a typical CE marking.
For some lower categories of equipment, it is possible for the manufacturer to self-declare. Reputable manufacturers will apply the correct self-declaration process and conduct design calculations, stress analysis, temperature and load testing and conduct a formal ignition hazard assessment for their product as a matter of course. However, as this is a self-regulating process, there is a risk of malpractice or misinterpretation.
Just because a declaration of conformity and CE mark are available, you should still be cautious as there are a number of ways in which less scrupulous manufacturers can achieve this. This leaves the plant operator carrying a significant risk as the onus is on the plant operator to ensure that equipment is compliant – everyone in the supply chain is complicit.
For example, it is possible for a manufacturer to self-certify a pump. The manufacturer may only have performed limited testing, resulting in a technical file that contains little content. There have been cases of pumps that were supplied from outside the European Union being sold as ATEX compliant, but which actually contained plastic belts that were producing static, clearly a lethal issue in a potentially explosive environment. Such problems can cause plants to be shutdown by the Health and Safety Executive until the pumps were replaced.
So, how can you be sure that that the correct tests have been conducted thoroughly and for the zones required? Reputable companies such as Amarinth have taken the extra step of having all of their products and supporting information approved by an accredited third party, whether or not the equipment could be self declared. In this way, the market place can be confident that these products are safe and fully conformant to ATEX requirements.
When faced with replacing some of their equipment in a Zone 1 area, Nufarm turned to Amarinth to help them in their selection of pumps. Mr T. Sriskandarajah, Special Projects & Operations Improvement Manger at Nufarm explains: "ATEX places a great deal of responsibility on the plant operator and we wanted to be sure that we were purchasing pumps that were fully ATEX certified and that we would install and operate them correctly. We chose Amarinth as our supplier as their full range of pumps is independently verified as ATEX compliant. Along with their guidance and advice, Amarinth gave us the confidence we needed during the change of equipment."
Buying the correct equipment for your ATEX zone
When you buy a piece of equipment the key piece of information the manufacturer will need to know is your ATEX zone details, which you can find in the Explosion Protection Document for your plant:
Is the application underground mining or other places

ATEX Zone - Is it a gas or dust environment? (0,1,2,20,21,22)

Gas group (I, IIA, IIB, IIC) or dust type

Temperature class limits (T1 – T6)

Any particular protection concepts required at your site (e.g. flameproof motor, immersion)
Once the manufacturer understands your requirements, they can select the right product for you based on the environment you have told them about. There are three particular items for you to look out for in the product that is delivered to you:
The CE marking on the product

The documentation that details how to install, operate and maintain the product correctly

The CE Declaration of Conformity
You should inspect each of these items carefully to make sure that the details match your requirement in the Explosion Protection Document before installing and using the equipment.
As the end user, remember it is your responsibility for ensuring that the correct equipment is purchased for your hazardous area and is installed, maintained and operated correctly. Bayer CropScience turned to Amarinth for their replacement pumps, because as Eamonn Oldfield, Area Engineer describes: "Our first task was to actually understand ATEX in more detail. In having all of their pump range ATEX certified and independently verified, Amarinth understand the issues involved and were able to present these concisely to us. Working with Amarinth on our replacement policy not only gave us the confidence that we were purchasing fully ATEX certified equipment, but that we were buying the correct equipment for our needs".
The future
Next year, the tightening of ATEX means that all plant operators have to start and plan for changes to their existing equipment. However, this doesn't mean that all equipment has to be changed in its entirety to be ATEX compliant. For example, with a pump, it may be feasible to leave the liquid end in-situ and simply replace the rotating assembly (where the electrical motors, drive train and heat generating components are located) with a new ATEX compliant system, thereby bringing the whole assembly up to ATEX conformity.
Product repair and refurbishment has to be completed by parties that conform to ATEX 95 or ATEX 137. Some original equipment manufacturers, such as Amarinth, already have the capability to repair or refurbish old pump equipment to a conformant level. Increasingly though, independent repair shops will have no option but to align to the manufacturers in order to meet the requirements of the directives.
For plant operators, ATEX cannot be ignored. However, through careful planning and ensuring that equipment is replaced by independently certified products, the risk of complicity is reduced and the problem of subsequent changes to equipment in order to ensure compliancy, as and when the directive changes, is minimised.
---
Available for download in PDF format, simply click the button below to download.
Download File
View Notes To Editors
NOTES TO EDITORS: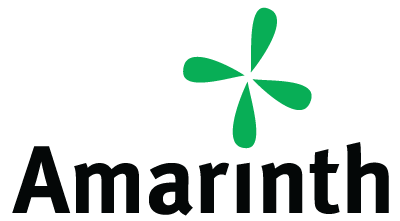 Amarinth is a carbon net zero organisation delivering world-leading expertise in the design, application and manufacture of centrifugal pumps and associated equipment for critical applications in many of the most arduous and hostile environments around the globe.
Founded in 2002, Amarinth has harnessed the skills, creativity and passion of people who have worked in the pump industry for decades, delivering bespoke API and ISO pumps primarily to the offshore and onshore oil & gas industries; nuclear and renewable energy generation; defence; desalination; process and industrial markets.
The company's innovative approach, business agility and use of sophisticated computer applications enables it to deliver robust, reliable and sustainable pumping solutions on the shortest lead times in the industry.
• Process pumps – API 610, API 685, ISO 5199 horizontal, vertical and in-line bespoke process pumps, including ones that are hydraulically and dimensionally interchangeable with the former Girdlestone and other obsolete pumps.
• Skid packages and modules – Supplied with a variety of drives for applications including de-sanding, mixing, filtration and chemical injection and tailored for the oil & gas, water treatment and power generation industries.
• Condensate recovery – Cutting-edge design providing low NPSH up to 98°C with variable speed drives to reduce cycle time and lower operating costs, available in stainless steel, galvanised or copper tanks for light or heavy industrial uses.
• Seal support – Integrated pressurised and vented seal support systems designed and delivered to API 682 and ISO 5199 standards and specific site specifications and requirements, working closely with AES, Eagle Burgmann, John Crane and Protect System.
• Spare parts – Critical spares for all Amarinth pumps and related components can be dispatched the same day, reducing potential downtime, and in addition components for the former Girdlestone and other obsolete pumps can be re-engineered often improving the performance of existing assets.
• Services – A full range of pump related services, delivered from UK head office or on-site globally, onshore or off-shore, including full commissioning and start-up support; also strip, report and refurbishment of any pump regardless of manufacturer.
Amarinth operates globally from its base in Rendlesham Suffolk, United Kingdom and offices in the Middle East and Malaysia with a global customer base, including BP, Shell, ADNOC, NOV, ExxonMobil, Schlumberger, COSCO, EDF, GlaxoSmithKline, Saudi Aramco, Pfizer, Diageo, Kuwait Oil Company, AMEC, Fluor, LUKOIL, Halliburton, and Babcock.
For further information or photos contact
Comment:
Alex Brigginshaw
Commercial Director
Amarinth Limited
Bentwaters Park, Rendlesham
Woodbridge IP12 2TW
United Kingdom
Tel: +44 (0)1394 462131
Mobile: +44 (0)7703 681821
Alex.Brigginshaw@Amarinth.com
Media Relations:
Phil Harland
B6 Solutions Limited
29 Swan Drive
The Wharf, Aldermaston
Reading RG7 4UZ
United Kingdom
Tel: +44 (0)118 971 3271
Mobile: +44 (0)7880 748380
Phil.Harland@B6solutions.com
See all of our press releases and find out more about us.
---